We

Transform Gardens

Transforming Gardens is an award winning landscaping company on the Gold Coast, Australia. As the recipient of many awards including a National and two regional conservation awards, we provide a horticultural consultation, design and soft landscape implementation service. We have worked closely with Gold Coast Landscaping Designers, Grotec Landscape Solutions in collaboration with Director and lead designer, Sue Bampton and her team of landscape professionals, on a number of projects in SE Queensland.

Transforming Gardens has a great team of experienced landscapers, involved at every stage of the landscape project and can provide a cost efficient and specialty service, which will transform any area, from a small courtyard to an expansive backyard, into a functional and beautiful outdoor living space.
Deprecated
: mb_convert_encoding(): Handling HTML entities via mbstring is deprecated; use htmlspecialchars, htmlentities, or mb_encode_numericentity/mb_decode_numericentity instead in
/home/vol12_1/byethost4.com/b4_17560783/transforminggardens.com.au/htdocs/wp-content/plugins/twentytwenty/public/includes/smart-dom-document.php
on line
34
One day makeover in Runaway Bay
Almost three decades ago Karen started KL Landscape Design.
Moving to the Gold Coast, Australia the company becomes Transforming Gardens.
Today, we continue to grow and develop some of the best gardens on the Gold Coast.
Karen
OWNER
If your garden is unhealthy, unloved, tired or in need of rejuvenation or a fresh new look we have the solution to your garden problems and can bring the WOW factor back.
From the smallest courtyard to acreage, our team love a challenge. It is a privilege to have a  garden entrusted to our care and we work very closely with our clients to bring them the desired result. I especially love the excited looks and the enthusiastic texts we receive after finishing a days work.  I am fortunate to have a passionate team who make every effort to please the client and we have learned that every garden comes with surprises, so it is paramount to brainstorm and overcome these challenges. Over the years I have worked on many voluntary projects, one of which received three conservation awards and a nomination for a Civic Award. In 2012, I gifted the redevelopment and care of the oncology garden at Pindara hospital, until it was removed to make way for the construction of their new wing.
I derive immense satisfaction from the joy our work brings to our clientsand look forward to helping you with your garden make over and taking something ordinary to extra WOW.

Josh
LANDSCAPER
Josh has gained experience as a landscaper on the Gold Coast, while completing a degree at Bond University. Josh adds a creative dimension to our team.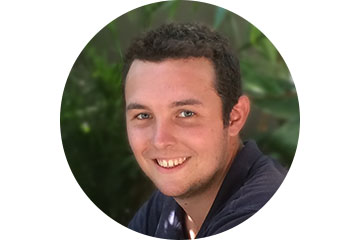 Josiah
LANDSCAPER
Josiah has recently completed his degree in architecture he brings a technical design aspect to our team.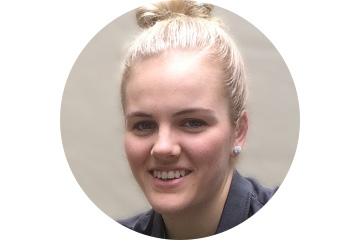 Anna
LANDSCAPER
At four years old Anna began working on her first Sand Dune restoration Project and more recently on a conservation project in the Daintree Forest, North Queensland.

Jai
LANDSCAPER
Jai is the newest member of our team, graduating as a Personal Trainer, combining his love of the outdoors and landscaping with his physical fitness career. He brings a high level of energy and enthusiasm and is always keen to move a project along.

Josh
LANDSCAPER
We are fortunate to have Josh join our team for the winter. In the summer season Josh  patrols our beaches as a Gold Coast Life Guard. He comes to us with loads of energy and a great sense of humour.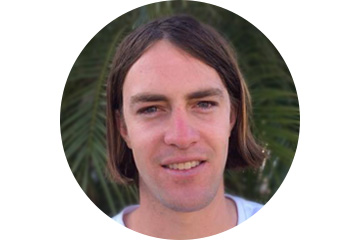 Tim
LANDSCAPER
Tim attained an Associate Degree in Environmental Horticulture at the University of Melbourne, gaining extensive experience working in high-end gardens in Melbourne and Brisbane. Tim strives to achieve the highest standard of workmanship and is passionate about improving gardens on the Gold Coast.
 
Luc
LANDSCAPER
Luc has completed two years military service, is currently studying nursing at Griffith and is an integral part of our team.